The 49th LAHTI ORGAN FESTIVAL
August 9rd–15th, 2021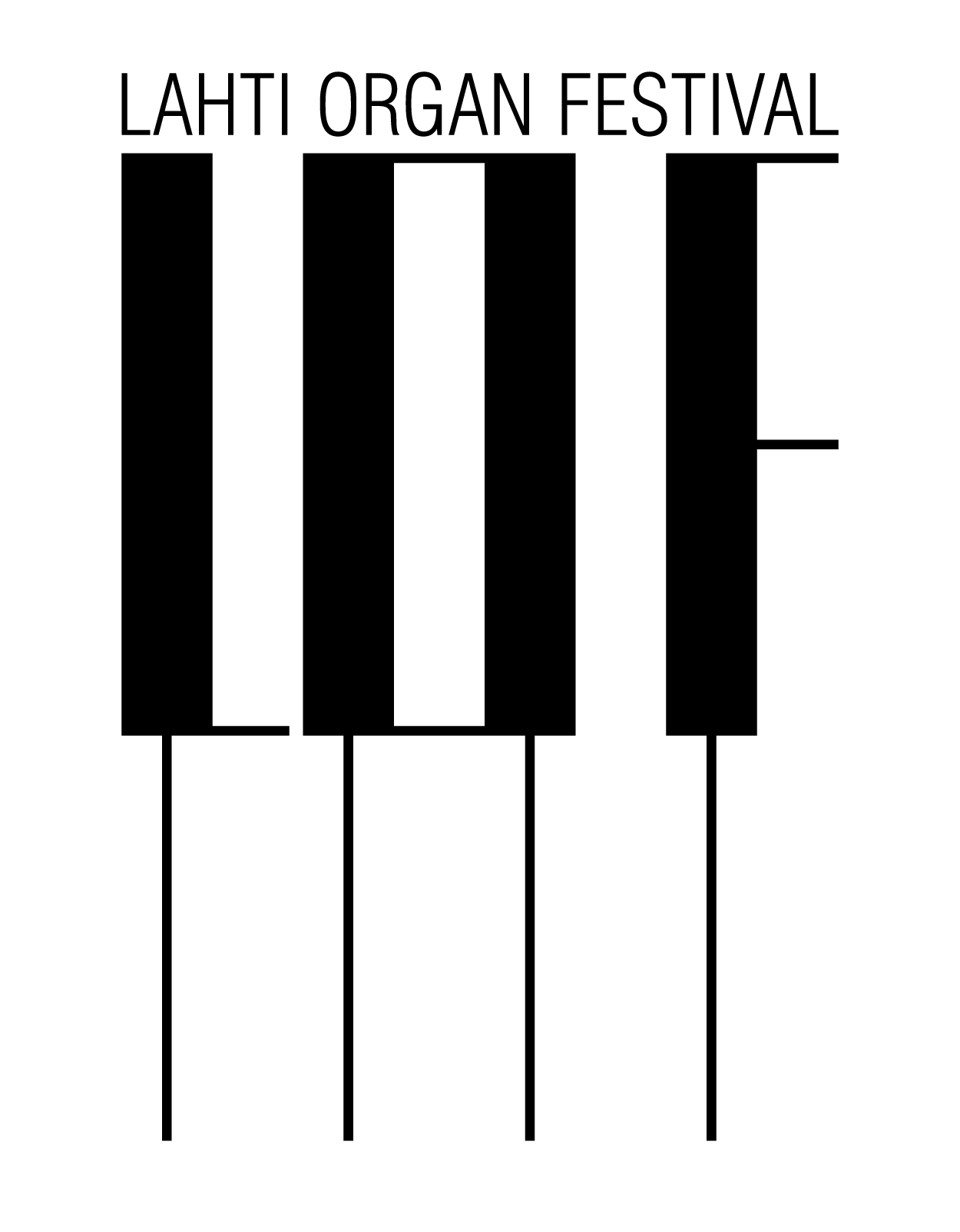 Sunday Aug 12th at 6 p.m.
Church of the Cross, Lahti
BELLOWS AND PIPES!
Markku Lepistö, accordion
Mikko Helenius, organ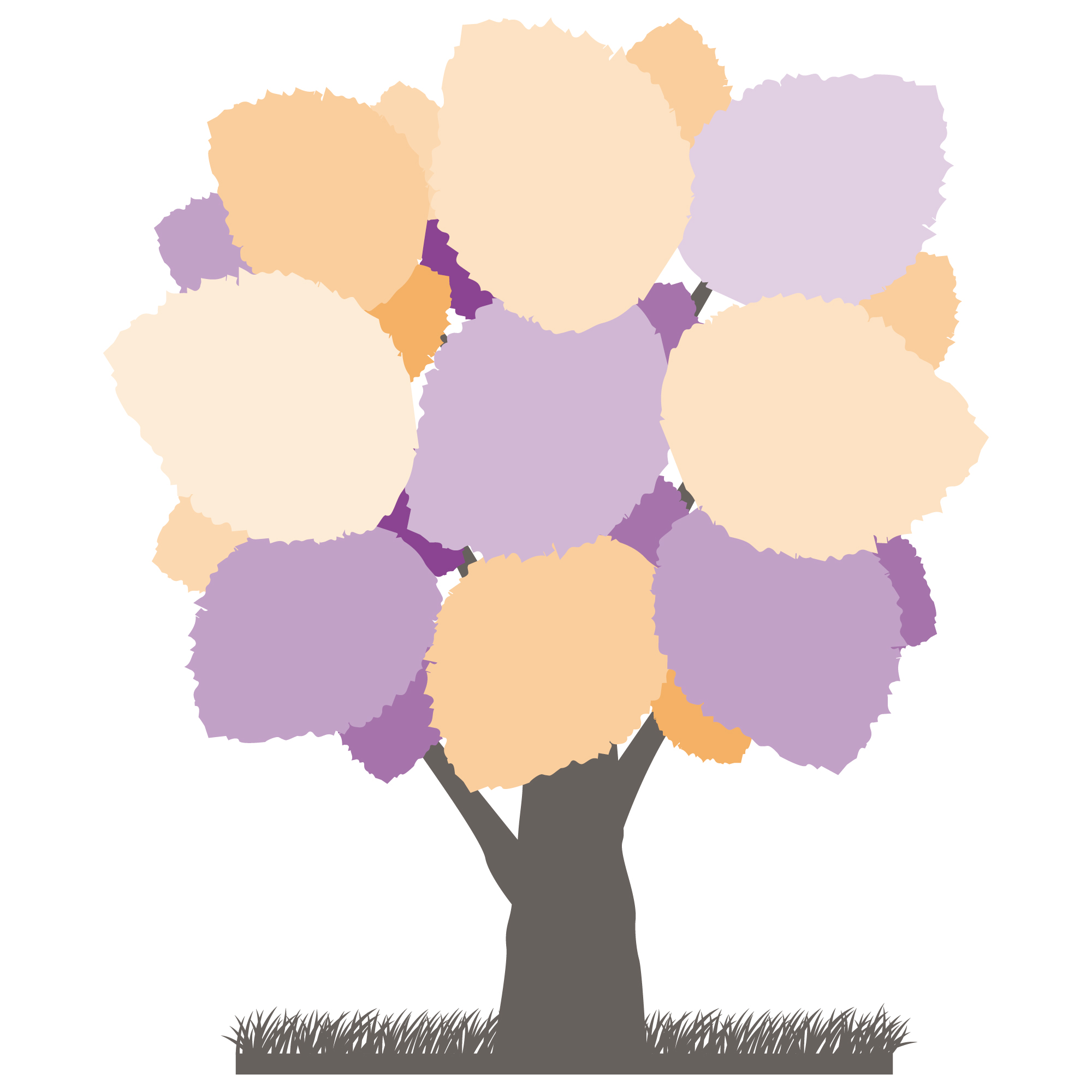 Program:
Rukous (Helenius)
Suite for Accordion and Organ (Lepistö)

I Overture
II First Waltz
III Choral
IV Second Waltz
V Promise
VI Finale
Lakeuden Risti (Lepistö)
Fuga, BWV 578 (J.S. Bach)
Klockar Samuell Dikström (Trad.)
Himlens polska (Trad.)
En Skrift i Snön (B. Andersson)
Gammal Fäbodpsalm från Dalarna (Trad.)
Sen suven suloisuutta (Trad.)
* Toisinto Kuortaneelta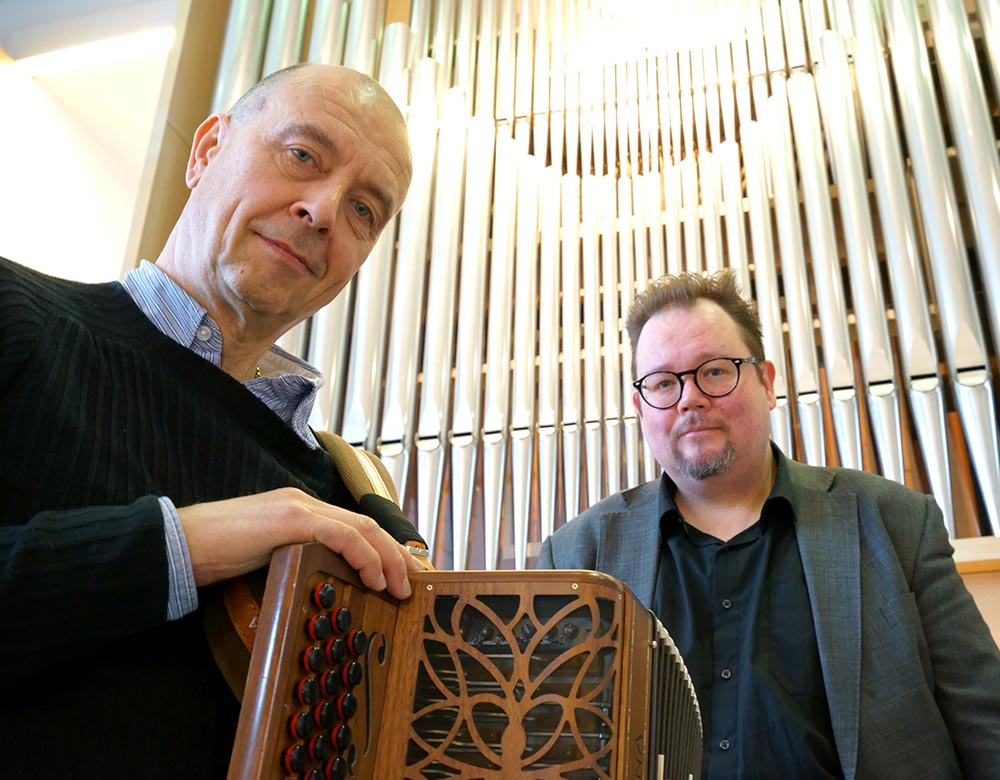 Markku Lepistö & Mikko Helenius are Finnish all-star musicians with skills of mixing many different music styles. Lepistö is one of the best-known proponents of new Finnish and Nordic folk accordion music and Helenius is highly respected concert and church music organist as well as a great bandoneon player. Markku and Mikko started their project with accordion and organ in 2016 at the same time when Markku finished his doctoral degree in music.
"When you put accordion and organ together, the result could be awful. But now it´s awesome!" descriped one of the main classical music critics Veijo Murtomäki of the duo´s debut album "Bellows and Pipes" in a Finnish main newspaper Helsingin Sanomat. Afterwards their album has got several other great reviews in Finland and Europe.
Duo's repertoire consists of both traditional and contemporary folk music played with diatonic accordion and organ. Their music can be descriped as a mixture of nordic folk and classical music with flavours of jazz. Their musical skills makes the acoustic sound rich and warm and their compositions are full of joy, graciousness, sorrow and hope.
Markku Lepistö (b. 1963) started his musical career in 1969 with the old folk music players of small village in Kuortane, Southern Ostrobothnia. There he learned his first tunes and playing styles by ear with his fiddle playing father and with numerous accordion players. As an early teen his started then the 'serious' music studies at the Seinäjoki Music Institute.
In year 1983 Lepistö was accepted as one of the first folk music students at Sibelius Academy Folk Music Department what was established on that year. He finished is Master studies in 1990 and then later graduated as a Doctor of Music in 2016. His main instruments are different size of diatonic accordions (1-3 row) but he's also renowned with skills of the chromatic accordion.
Along his long career Lepistö has been working in several Finnish all-stars folk music bands. In addition to several folk band recordings  Lepistö has released five solo albums: Silta (2002), Polku (2006), Tupasoitto (2009), New Voices (2016) ja SOLOS (2018).
Mikko Helenius (b. 1977) has studied at the Sibelius Academy Church Music Department and afterward worked in different parishes of Helsinki as a professional organist. 
Helenius is also renowned with the skills of bandoneon playing and he studied it in Paris with Juan José Mosalini between 2001–2004. He also studied composing with Gustavo Beytelmann at the same years.
Helenius has composed and arranged numerous titles for pipe organs and also music for the documentary films. In addition to church music Helenius is writing music for the theatre and ensembles and been performing with several tango orchestras in Europe, South America and Asia.
Markku Lepistö & Mikko Helenius:
Bellows and Pipes CD (2019)
CD on sale at the concert 15 €